Latest Articles
Ian Wright has hailed the performance of Alexis Sanchez in particular in the 3-0 win against Manchester United on Sunday.
Add a comment
Match Review: Arsenal 3 Man Utd 0 - Premier League 04.10.15
Wow. Before the game I believed 100% that Arsenal are a better team than Manchester United. The Northern club have become a money spunking machine that is desperately trying to propel themselves back to the top of the league by buying anything that resembles a reasonable player. They've had a lot of straightforward games and despite a win against Liverpool, I've not been remotely impressed by them. Despite all this, to blitz them 3-0 is a long way beyond what I expected, especially after the disaster against Olympiakos.
Add a comment
Arsenal manager, Arsène Wenger praised his team for their exceptional performance against Manchester United today. He singled out Walcott for his performance up front - a role he is growing into with encouraging aplomb.
Add a comment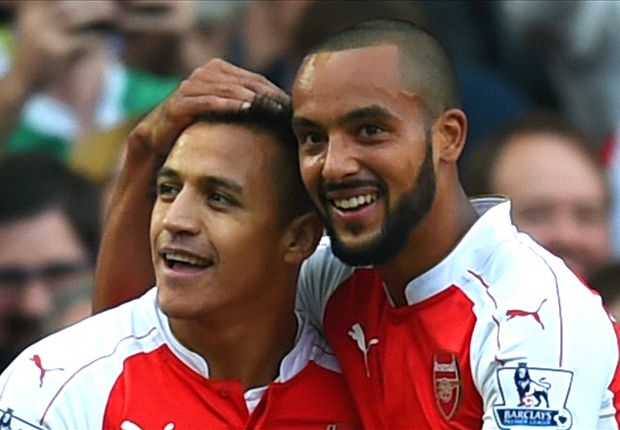 Theo Walcott said Arsenal's breathtaking victory over Manchester United was for the manager and the fans. Arsenal swept aside Manchester United in a stunning first half attacking display and kept them quiet with consumate professionalism and steadfast defending in the second half to keep the status quo.
Add a comment
More Articles...