Ex-Gunner warns want-away stars about life after Arsenal
Aleksandr Hleb came from the bottom to the top in a meteoric rise, thanks to his top-drawer talent and his fastidious approach to adapting to different styles of football. His recent comments regarding his hasty departure from London Colney smack of regret, and are just one of a line of players who look back on their time at Arsenal and wish with all their might that they had chosen to stay, rather than take offers elsewhere.

Hleb spoke of being swayed by agents and the lure of Barcelona - where he failed to make any dent on La Blaugranas first team, being tagged a flop by the Barca faithful. Aleksandr still feels so strongly about leaving Arsenal far too soon, he took to the media recently to offer a stark warning to Mesut Özil and Alexis Sanchez about seeking a future away from the Gunners.
"Arsene truly feels his players. He says exactly what a player needs to hear. Everyone felt like they would get a chance. And I think most players who left ultimately regretted it."
Alexis never looked like he wanted to stay at Arsenal and managed to secure a move to Manchester United whilst Özil put pen to paper after Arsenal signed Mkhitaryan and Aubameyang. Who can say if Mesut took heed of Hleb's warning or if he always intended to sign an extension with the Gunners, he has always spoken of his affection for the club and happiness in London after all. However, Aleksandr's words should be paid careful attention by another Arsenal midfielder: Aaron Ramsey.
Undoubtedly one of the best box to box midfielders in Europe, Aaron Ramsey has reportedly been watched by Barcelona for a few years and the Welsh midfielder has never tried to hide his admiration for the Catalonians or indeed his desire to one day play in Spain. There have been suggestions that Aaron has been playing for an approach by Barcelona and with his contract running down it's an easy assumption to make. Perhaps Aaron should be careful what he wishes for and look to the careers of Aleksandr Hleb and Alex Song who had their heads turned by Barcelona.

Hleb played 129 games in all in Arsenal colours, and after an initial settling in period, the winger started to make a real difference. His silky first touch and his deceptive body movements on the ball made him a nightmare for defenders to stop when in full flow, and his mazy runs became a regular fixture in our sides games.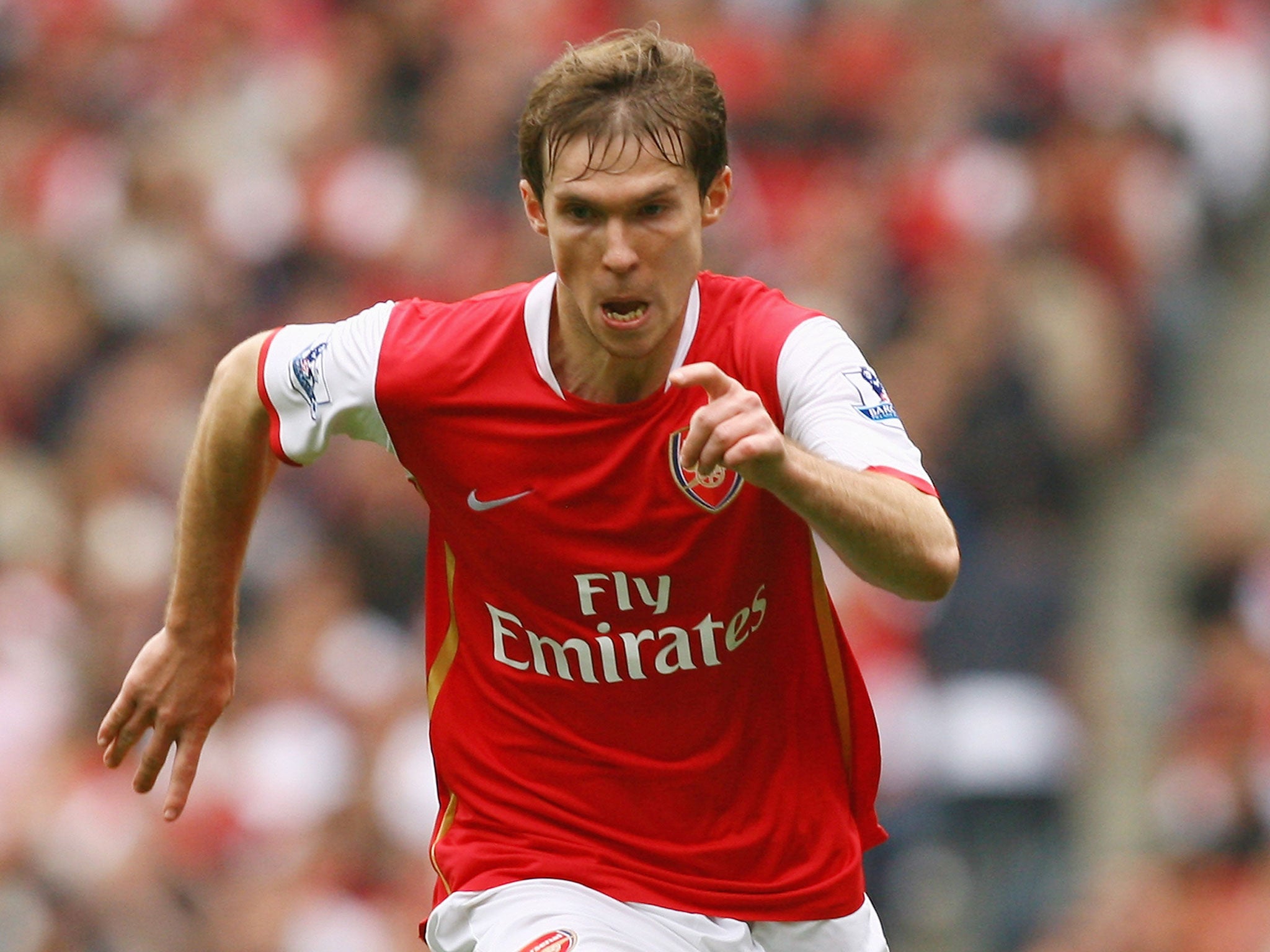 It was our run to the Champions League Final in 2006 that really made everyone sit up and take notice though. Against the cream of the crop, it seemed like Hleb's rise to the very top was set for the stars. Indeed it was, but his decision to join Barcelona didn't work out the way he had wished. 19 appearances in four years meant the Camp Nou never got to see him in full flow, as Busquets, Iniesta and Xavi formed a triumvirate that would bring Europe to its knees. It also locked Hleb out of the side.

When he was at Arsenal, Hleb had adoring fans and a manager and team that was perfect for him. Since he has left though, he has failed to find another home that has suited him quite the way Arsenal did, and he certainly knows it. His recent comments mentioned how Arsene Wenger phoned him and implored the winger to stay at the club, bringing Hleb to tears. It obviously still wasn't enough to sway his decision.

When the Belarusian joined Arsenal from VFB Stuttgart, he found the perfect situation to enable him to realise his talents on the biggest of stages. When does a footballer realise when he has the idyllic environment that any person in gainful employment can only dream of?

Football is a fleeting career, and when you take into consideration how long a manager lasts at a club, then any player must grasp those seasons when they know they have a solid
footing, and the firm foundation they need to perform at their best. This makes Hleb's decision clearer - he did it for the money and the glory.

This is fair enough, but he wouldn't have been on peanuts at Arsenal, and we weren't on a clear downward trajectory at the time. Hleb even described his situation at Arsenal as 'idyllic' and the faith Wenger showed in him was the boost he needed. Hleb is just another player who was given the foot in the door and squeezed through the gap, then saw the door slam shut behind him and wanted to come back.

His warning to our players about departing Arsenal may fall on deaf ears, but it does illuminate how important having the right people surrounding you when you're in such a privileged position. Hleb certainly didn't make the right choice, and this is something he will regret. With an exciting new look to the team and a return to a more creative, attacking style of football that could benefit both the success of the team and his own performances Aaron Ramsey might want to ignore the path taken by Hleb and Song. Should he stay at Arsenal and build on his two cup winning goals with title winning midfield performances then legend status may be on the cards.
Tell us what you think! If you agree, or have a different view, please leave a comment in the comments section or why not write a response or your own article on YouWrite?

Think you know Arsenal? Test your Arsenal knowledge on our trivia page and see if you can beat the top score.

Don't forget to like us on Facebook, add us to your G+ circle and follow us on Twitter.
Follow us
Follow our podcast