Can Arsenal win the league?
It's a question that is asked of every Arsenal team every season, and more so after a run of results. Of course Arsenal could win the league, anything is possible but perhaps the more appropriate phrasing is "will Arsenal win the league this year?"
An honest supporter would tell you that it is unlikely. Right now Arsenal are falling behind the top four despite not losing in their last 10 league games. They are by no means out of the race but 8 points is a sizeable gap and City and Liverpool do not look like they'll be stuttering any time soon. So the question for Emery's Arsenal now is how far up the table and they finish and is a title challenge realistic for next season?
Much depends on how Arsenal's results fare after the international break, how they respond to losing Ramsey to Bayern as seems likely, and if Champions League football will be enjoyed at the Emirates next season.
Should Arsenal finish in the top four and reclaim a place in Europe's most prestigious competition they might find their chances marginally improved. Europa League football tends to force teams to travel further than the Champions League and Thursday night games in the farthest reaches of Eastern Europe always seem to coincide with away days hundreds of miles away on the following Sunday. The significance of this may not been seen in the immediate results but the resultant fatigue catches up with the team and culminates in a bad performance or an injury to a crucial player. Not having that kind of schedule next season may benefit the team to the margin of 3-5 points.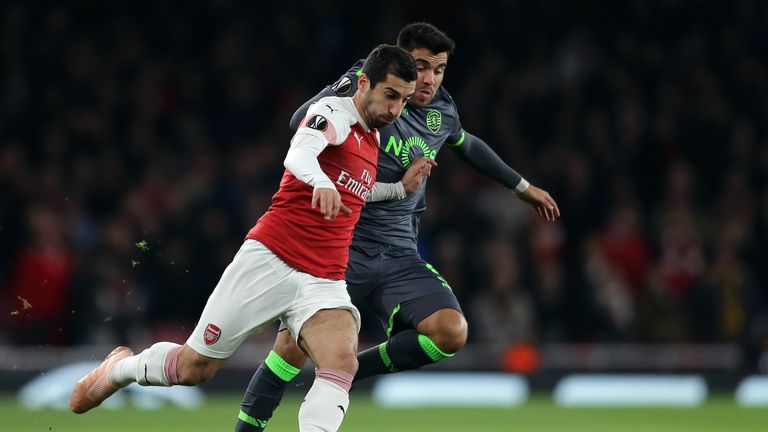 Arsenal have dropped a total of six points in their last three league games and whilst a 16 game unbeaten run is good for weekend football accumulator tips winning only one game in their last five might be a sign that the lustre of the team's immediate form after losing the opening two matches is starting to fade.
We are now in an international break and how everybody returns from that could dictate how Arsenal get through a vital and hectic festive schedule. December sees us facing Tottenham with a chance to leapfrog them into 4th depending on results at the end of November, United, and Liverpool at Anfield.
Arsenal will be expected to show monumental progress at the start of next season and Emery will not be afforded the same bedding in period as Klopp. If he doesn't win the title this year then Arsenal have to start next season strongly to keep the media wolves at bay. However the early signs are that the team is making rapid progress and the Emery project may yield results quicker than expected or hoped.
Whatever happens this season next season is bound to be an exciting one for Arsenal supporters. My only hope is that Ramsey is properly replaced and we finally learn our lesson about allowing players to run down their contracts.
Tell us what you think! If you agree, or have a different view, please leave a comment in the comments section or why not write a response or your own article on YouWrite?

Think you know Arsenal? Test your Arsenal knowledge on our trivia page and see if you can beat the top score.

Don't forget to like us on Facebook, add us to your G+ circle and follow us on Twitter.
Follow us
Follow our podcast