Is Lukaku the striker Arsène has been dreaming of?
In his weekly pre-match presss conference today Wenger once more claimed to have been watching a lethal player before he earned his big move. This week it was the turn of Romelu Lukaku who Wenger says chose Chelsea over Arsenal.
Since then Lukaku has spent time on loan at West Brom and Everton before making a permanent move to the latter. Over the past few seasons he has blossomed in to the player he was once touted to be and has added a great deal to his game - goals being one thing. Aside from his knack in front of goal he is quick, mobile, strong and intelligent. In short, the ideal striker to perform in either of Wenger's preferred systems of fast counter-attacking football or possession based build up play.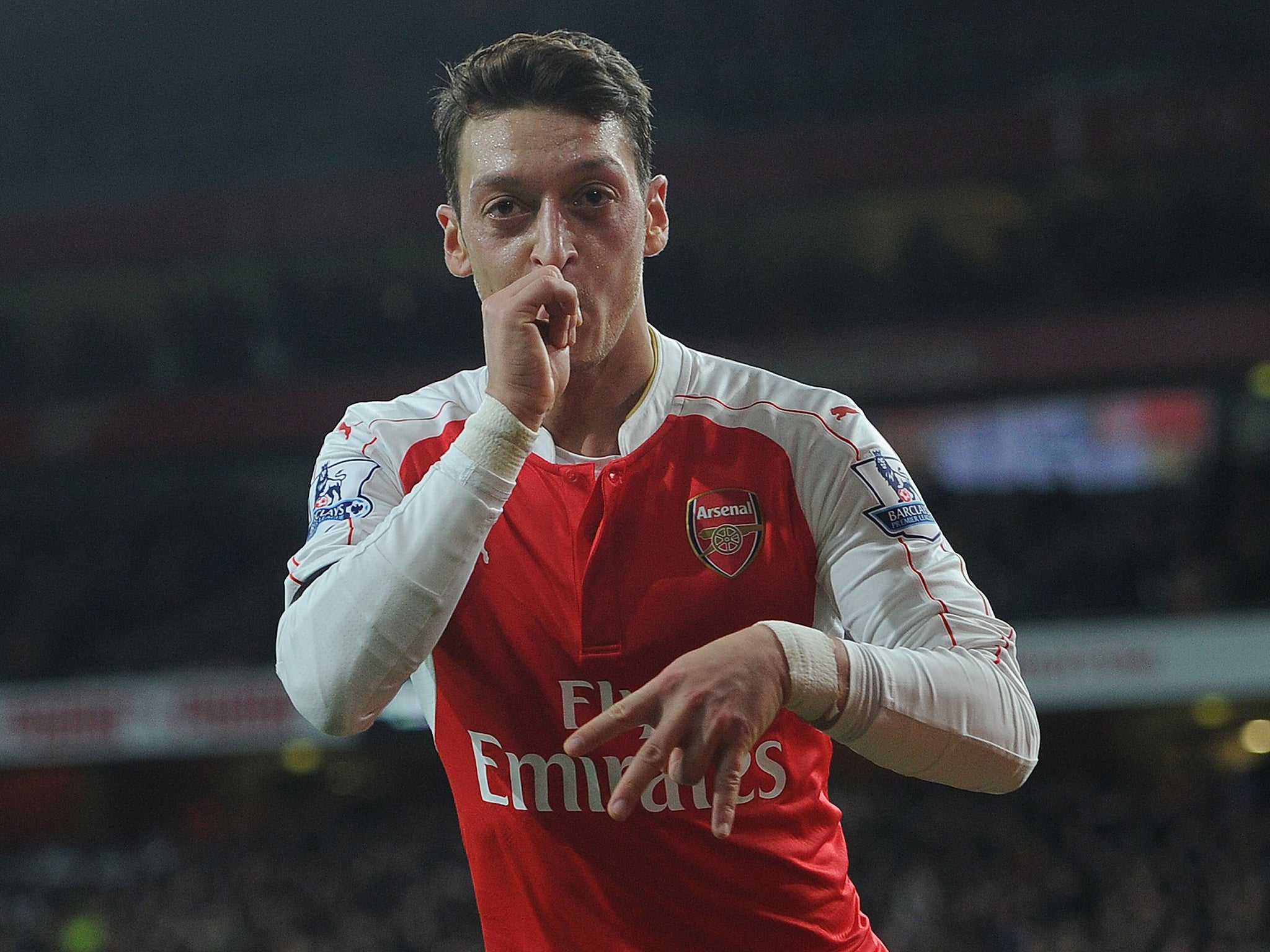 Mesut Özil is entering his prime and were it not for a lot of wayward finishing at Arsenal he would probably have far more than his already impressive 18 assists for the season. A pacey striker with clinical finishing is what many believe is required to maximise the efforts of Mesut and Arsenal could argue to have both but hardly ever at the same time and rarely in the same player. Olivier Giroud is a streaky player who in his purple patches has lethal finishing but his pace means he is only suited to one of Arsenal's two tactical plans.
Theo Walcott is a bit of an enigma. During his most consistent period of fitness he delivered big with goals and assists. It is without question that he is an effective player, almost unstoppable, when at his best but sadly for Arsenal his best doesn't seem to come with any form of regularity. At least not since he returned from injury in November 2014. He certainly has the pace that Özil craves and their goals to minutes ratio when playing together is outstanding but you can get that from Theo on the wing. His hold up play has certianly improved but he is nowhere near Giroud's level and as such, he too is best suited to just one element of our game.
Attention then turns to the man of the moment, Danny Welbeck. Dat Guy looks to be our most potent attacking threat at the moment and his heroic late goal against Leicester even halved his odds to be the next James Bond. Sadly his feet haven't quite earned their licence to kill and his poker face is a little predictable so he's better off sticking with casinolegend.co.uk where his eyes won't give him away before he tries to go all Casino Royale in a winner takes all showdown one on one with the keeper. His body movements betray him at times which often means his shots are blocked or the opposition know his bluffs and tells so can force him to snatch at shots. His hold up play is superb and he has the pace required to appease Mesut's delightful passes.
In many ways he is the ideal Wenger striker except for one big problem. His finishing is nowhere near as deadly as we need it to be. Enter Lukaku. Here is a player who has all of the attributes of Welbeck but is also a clinical finisher.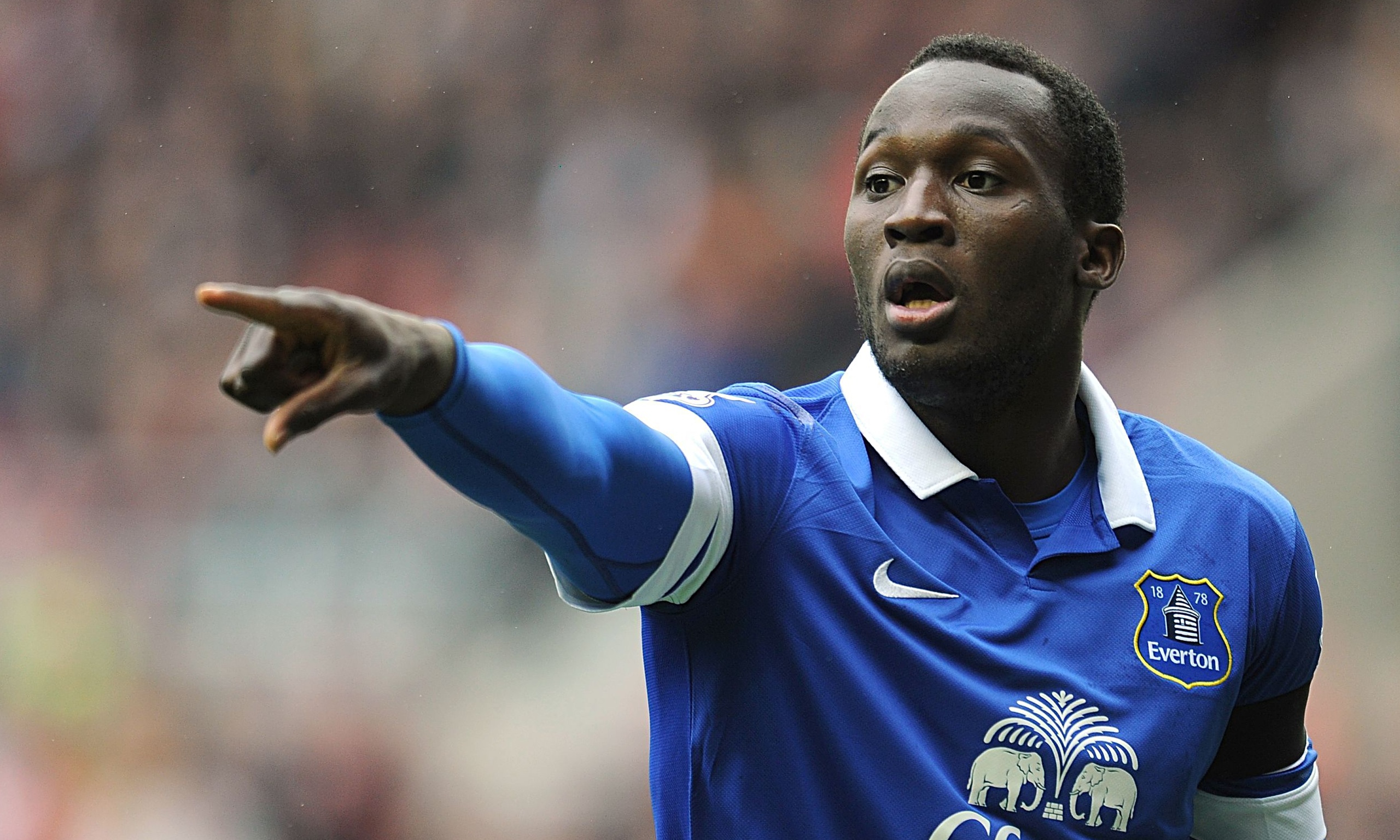 It would take a monumental bid to prise him away from Everton, especially now they have some financial backing, but he could be worth every penny of the rumoured £50m it would take. There is a dearth of top level strikers in the world and it's unlikely that Arsenal could steal away players like Lewandowski, Higuain, Aguero, Benzema or Suarez (even if he had got him he would have forced his way out to Barca in the end so we'd still have the same problem albeit maybe with a league trophy). The likes of Aubameyang, Dybala, Lukaku and Lacazette represents that level just below the world-class bracket and of all the players in that bracket Lukaku is probably the best for our immediate and long term needs. Let's not forget that he is just 22 so will only go on improving.
That said, if Welbeck could find his clinical touch and build up some confidence we'd have one of the most effective strikers in the league and would have paid a paltry sum of £16m for him. Arsenal certainly need a clinical striker next season and if our current players can't quickly prove that they are the answer then we'll have to start looking elsewhere and raiding tomorrow's opponent seems like a good place to start.
Tell us what you think! If you agree, or have a different view, please leave a comment in the comments section or why not write a response or your own article on YouWrite?

Think you know Arsenal? Test your Arsenal knowledge on our trivia page and see if you can beat the top score.

Don't forget to like us on Facebook, add us to your G+ circle and follow us on Twitter.
Follow us
Follow our podcast