Alan Ball: The Man in White Boots - A Goonersphere Book Review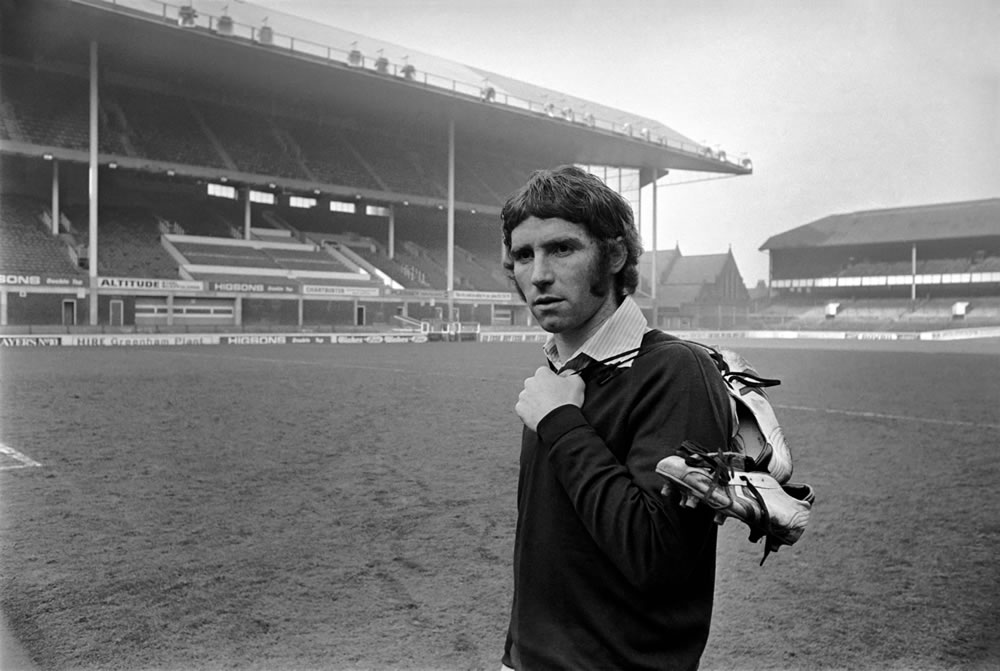 Alan Ball: The Man in White Boots - By David Tossell
Arsenal have had some serious players in their teams over the course of our illustrious history, some of the greatest to ever play the game in fact. For a 23-year-old fan like myself, players like Wright, Bergkamp, Pires, Henry are the legends who come to mind; stars that I grew up watching and worshipping as they wrote their names into the pages of Arsenal and football history.
But reading 'Alan Ball: The Man in White Boots', released on the 7th of September and a book that I've been fortunate enough to have a copy of for the past week or so has shone a light on a star from yesteryear. Voted into the top 50 greatest Arsenal players of all time and similarly revered at Blackpool, Southampton, but most prominently at Everton, Alan Ball was one of England's true superstars. As the front cover of the book proclaims, it is the story of the youngest member of the 1966 world cup winning squad.
Obviously, most football fans, whether young or old, will have heard of Alan Ball. At just 21 years of age, he was a key piece in the team that defeated West Germany and won England's only World Cup. He's immortalised as part of Everton's 'holy trinity' that dazzled the league in the late 60s and his pictures adorn the walls inside Goodison Park along with Howard Kendall and Colin Harvey, his no less significant partners in this trio. Despite his prestige and quality, Everton only managed one league title and a Charity Shield medal during Ball's time at the club. This would be a recurring theme for Ball, as success after World Cup glory became disappointingly elusive.
At the peak of his career though, he completed a record breaking transfer to The Arsenal. The book's author David Tossell, like me, was a young Arsenal fan at the time and recounts the giddy excitement over Ball's signing that reminds me of the way I felt when Mesut Özil made a similarly spectacular move to North London. When Özil completed his deadline day transfer to the Emirates, he was world renowned and any club would have gladly received a player of his quality. In particular I'd followed his progress after we missed out to Real Madrid for his signing from Werder Bremen. I was infatuated with his grace and stunning eye for a pass and to have him at my club felt like winning the lottery.
Ball's transfer to Arsenal may not have been the tens of millions paid for our German playmaker, but in 1971 £220,000 was a similarly staggering fee and one well worth paying. He joined in December of 1971, with Arsenal reigning Division One champions. Five years, 177 appearances, 45 goals and a two year stint as club captain later though, Ball had no winner's medals to show and just a solitary FA Cup runners-up medal. Now 31, he left Arsenal for Southampton, where the going wasn't much better. The 1969/70 League win with Everton remained his first and only triumph in British club football.
As David writes, it seemed a 'career played in reverse'. Most players would expect a world cup triumph to be the moment a career was spent building up to, but for Ball it was right at the beginning. How do you go higher when you're a world champion at 21? You won't find a single player from Ball's era who won't tell you he was the most wonderful of footballers, but for whatever reason, the fates conspired to keep Alan Ball from the medals his hard work and dedication deserved.
Hard work is central to how David presents 'The Man in White Boots' and for this reason alone, young footballers everywhere should be picking up this book and reading about how one of the greats of the game became just that. No matter what the sport is, nothing comes free, it all has to be earned and that's something that can be lost in the spectacle of modern elite sport. Young players are often spotted for their natural talent and propelled into the limelight, presented as the finished article and then burn out and fall by the wayside. Many speak about hard work, but don't speak about what it truly means and that's what this book conveys brilliantly, leaving you in no doubt of the sacrifice and commitment it took to get Alan Ball to the top.
Hours upon hours, every single day, practising and honing his skills and not just what he was good at. One particularly memorable anecdote from the book sees Ball with his favoured right leg tied to a post in an effort to train him to use his left foot. An extreme, but necessary form of training devised by his similarly single minded father to hone a young Alan into the best possible player. Ball didn't let up once he had defeated the odds and made it as a club and international footballer. There are frequent accounts of his work well after training had finished and his unrelenting desire to improve as a player.
There are so many lessons young footballers and athletes of today could learn from reading about Alan Ball and even if, like me, you're merely a sportsman in your spare time, there is plenty for you in this book. It is full of rich detail and if you're a fan football, it's impossible not to enjoy it. A lot of care and attention has gone into this book, with blow by blow accounts of key games, extracts from interviews and archive of newspaper reports that show the lengths David Tossell has gone to in his research.
Of course, it would be remiss of me to review this book without touching on the white boots mentioned in the title. In this current era there are a dizzying array of choices for boots in all manner of, usually horrible, combinations of colours. So it seems rather strange to look back and find that Alan Ball's choice of white boots, that were actually painted white instead of produced that way, was considered abnormal.
It was one of the many ways Ball stood out on the field, along his shock of red hair and served to highlight his mastery of the ball. Because of him, parents the country over were experiencing the nagging and pleading of young fans desperate to emulate their hero's style, all the way down to the boots. Over 50 years later, beleaguered parents now fork out for emulations of the footwear of Messi and Ronaldo.
With Arsenal's current fortunes threatening to dip further towards what Alan Ball experienced towards the end of his time at the club, 'The Man in White Boots' has been an excellent distraction from the current toxic climate at the club. It's a fascinating insight into one of English football's icons, not just the highs of his exceptional career, but the managerial struggles and personal tragedy of his latter years. David Tossell's biography of Alan Ball is required reading, not just for Arsenal fans, but football fans full stop.
'Alan Ball: The Man in White Boots' is available from all major book retailers through Hodder and Stoughton books and is also available in ebook format for both Kindle and iPad. I was provided with copy of the book before the release date by the author for the purpose of my review.
http://twitter.com/sambangsdrums
Tell us what you think! If you agree, or have a different view, please leave a comment in the comments section or why not write a response or your own article on YouWrite?

Think you know Arsenal? Test your Arsenal knowledge on our trivia page and see if you can beat the top score.

Don't forget to like us on Facebook, add us to your G+ circle and follow us on Twitter.
Follow us
Follow our podcast