Arsenal's From Brilliant To Bobbins XI - Part 2
Page 1 of 2
Yesterday I charted the defence and midfielders for my "I thought they were going to be brilliant but they turned out to be bobbins" XI for your reading pleasure. Who makes it into the attack and who would make your roll of shame?
Wide Midfield
Jermaine PENNANT
In January 1999, the name of Jermaine Pennant became a national concern as he made his debut for Notts County in the 3rd round of the F.A. Cup just short of his 16th birthday. It was at this point that Arsenal decided to make their move and they signed Pennant, by now 16, for a cool £2m, a record for a trainee.
Big things were expected of Pennant and at Arsenal, he had to adjust to life in the spotlight after a tough childhood. Pennant made his Arsenal debut in November 1999 against Middlesbrough in the League Cup, aged 16 years and 319 days, beating Gerry Ward's record by two whole days! But Pennant did not develop as expected and he waited a further two and a half years for his league debut. The high point of his career to date came as he scored a hat-trick for Arsenal against Southampton at Highbury in May 2003.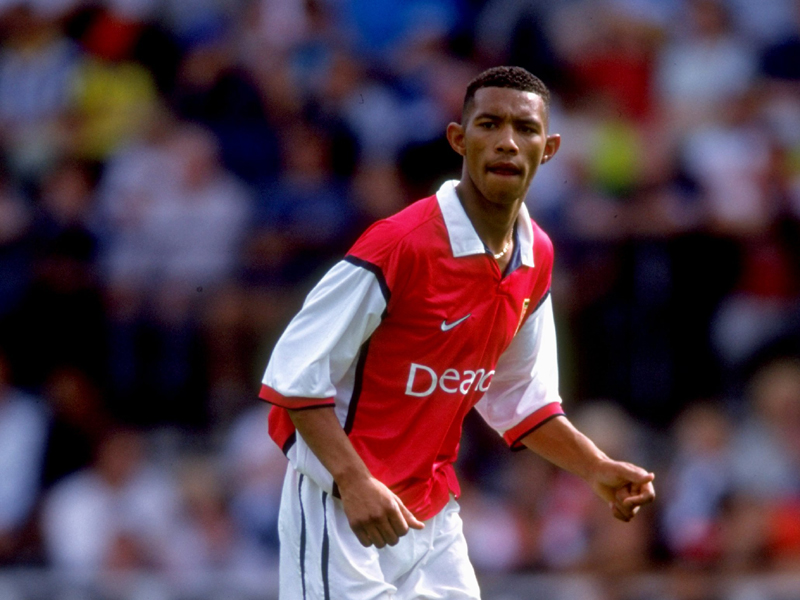 Pennant spent 2003-04 on loan at troubled Leeds United, where his performances were fairly average. Frustrated by a lack of games in 2004-05, Jermaine was arrested for drunkenly crashing his car. As this was his second motoring offence, Pennant panicked and identified himself as Ashley Cole to police officers that arrived at the scene. He was immediately loaned out to Birmingham City where he suffered the ignominy of playing with an electronic tag on his ankle.
Pennant's indiscretions, as well as his devil may care approach to training saw Arsene Wenger cut ties. Pennant went on to play for Birmingham, Liverpool, Portsmouth, Real Zaragoza, Stoke City, Wolverhampton Wanders and he's currently plying his trade at Pune City in the Indian Superleague. JP had been tipped to become a lynchpin of the England team in his teens, but he has never won a full international cap.
David BENTLEY
The poster boy for the "you've done too much, much too young" footballer of the 21st century. Bentley, with his distinctive mullet and penchant for tricks and flicks, made his first team debut for Arsenal against Oxford United in January 2003. Bentley continued to impress in the reserves and in domestic cup outings until January 2004, when he scored an audacious left footed chip against Middlesbrough in the F.A. Cup at Highbury. "He chipped the keeper with his weaker foot, you cannot say David Bentley lacks confidence" was Wenger's revealing assessment. Because it was over confidence that led to his downfall.
Bentley had "DB" stitched into his boots in response to comparisons with David Beckham and Dennis Bergkamp. Bentley was loaned out to Norwich City in 2004-05 and felt the wrath of Nigel Worthington on several occasions for failures of attitude. He was dropped from the side at one point for a prank played on a teammate. Bentley came back to Arsenal, but rumours persisted of a lax attitude to training.
He began to grow frustrated at the lack of first team opportunities, with the likes of Ljungberg, Pires and Reyes ahead of him in the pecking order. Bentley was packed off on loan to Blackburn Rovers where he complained bitterly about Wenger's supposed preference for foreign players. After a Premier League hat-trick for Blackburn against Manchester United, Mark Hughes moved to make the deal permanent. Bentley enjoyed a couple of good seasons with Rovers and in 2007, he became the first Englishman to score at the new Wembley Stadium, in a fixture between England U-21s and Italy U-21s. He was capped by England seven times in the 2007-08 season, as the national side sought to replace David Beckham.
Bentley earned a move to Tottenham in the summer of 2008 and famously scored an audacious 40 yard lob against his old side at the Emirates. That proved to be the spike in Bentley's career. Chipping Mark Schwarzer, scoring a hat trick against United, a historical landmark at Wembley Stadium, being touted as the heir apparent to Beckham and a 40 yard volley against Arsenal inflated Bentley's opinion of his abilities. His spell at Spurs went sour amidst rumours of further attitude issues.
Bentley's hubris saw his career suffer an almighty tumble. He was loaned to Birmingham City, West Ham United and FC Rostov in Russia as Spurs tried desperately to get him off the books. But with no willing buyers, they had to wait until his contract expired in 2013 before they could release him. He returned to Blackburn Rovers where he lasted only a few months before announcing his retirement, aged just 29. He admitted to having completely fallen out of love with the game.