When Arsenal Signed A Rugby Playing Doctor
Arsenal's history is bound by stories of heroes and villains. For every well thumbed chapter about Dennis Bergkamp or Tony Adams, there's a volume entitled the Grim Tales of Gus Caesar or the misadventurous mishaps of Marouane Chamakh. We've even had our fair share of cult heroes, players admired (retrospectively in most cases) despite limited ability. Perry Groves and Emmanuel Eboue have a sufficient repertoire of chants to fill a small cabaret performance.
The majority of players just pass through truth be told, but some players carve out a niche on Arsenal's folklore all of their own. They don't fit comfortably into a broad category; they are neither legend nor leper. But they still throw a small shaft of light on the history of the club in their own way. In 1945, as cash strapped Arsenal looked to rebuild their by now dismantled side of the 1930s, they had to be creative in their search for new talent. Seven years without league football during the war had robbed them of gate receipts shortly after an era of extravagant spending on stadium improvements.
Their eye fell towards Ireland, specifically towards a rapid, powerful left winger named Kevin O'Flanagan. O'Flanagan had captained Irish side Bohemians from a tender age; having made his debut aged 16. In 1937, he scored on his debut for Ireland in a 3-3 draw versus Norway. Arsenal could only actually persuade O'Flanagan to sign on amateur terms at his own insistence. This was because Kevin O'Flanagan was no ordinary footballer. He moved to London following the war having completed a medical degree at University College Dublin. He had eloped to London to take a position as a Junior GP at a Ruislip Medical practice.
Unbelievably, this wasn't the only reason O'Flanagan was only willing to join Arsenal on amateur terms. He wanted to maintain autonomy to represent London Irish at rugby. In fact, despite only having taken an interest in rugby at university, O'Flanagan had been capped by Ireland in the sport for an unofficial international versus France. He wanted the freedom to continue as a rugby player and a footballer and could only do so via an amateur contract at the North London club.
This was a political feat as much it was a physical one. Rugby and football associations, still separated by a marked class barrier in 1940s England, tended to look upon one another rather dimly. That both the Irish F.A. and the IRFU tolerated O'Flanagan's perceived indiscretion and still decorated him with international caps spoke volumes.
Amazingly, O'Flanagan's talents were not limited to medicine, rugby and soccer. As a young man, he had already fallen foul of the Gaelic Athletic Association. Kevin had been a talented Gaelic footballer at school, but the GAA issued him with a mandatory lifetime ban when they learned of his dalliance with association football. Unperturbed, he continued to enjoy association football as a player with Bohemians, whilst turning his hand to athletics. In fact, whilst a student, he competed in the all Ireland championships and won gold medals in the 60 yards, the 100 yards and the long jump. (He recorded jumps in excess of 23 feet from a grass run up). Had there been an Olympic Games in either 1940 or 1944, it's almost certain the doctor would have competed for Ireland. Ultimately, his feats in sprinting and jumping earned him the nickname "The Flying Doctor."
O'Flanagan was fiercely committed to the Corinthian principles of amateurism, which might also have explained his reluctance to sign professional terms with Arsenal. It's reported that, when in 1941, he tied with David Guiney in the final of the all Ireland long jump championships, "The Flying Doctor" allowed his opponent to keep the gold medal on the basis that he had already won one at a previous championship.
Indeed, the sporting gene ran deep in the O'Flanagan family, Kevin's brother Mick also represented Ireland at soccer and rugby union. In fact, the brothers played alongside one another for an FAI XI against England in September 1946. One must feel for their younger sibling Charlie, whose comparatively meagre sporting achievement was a solid career in the Irish league with Bohemians in the 1940s. How he must have been taunted at the dinner table.
Arsenal were taken with O'Flanagan's ability, but left frustrated by his inability to commit solely to football. In the 1945-46 season, he played mainly in the reserves due to his medical commitments. Arsenal manager from 1946-56 Tom Whittaker (himself a renowned sports diagnostician) lamented that O'Flanagan could have been "one of the greatest players in football history" if only he could have gotten him to train.
Meanwhile, teammate and Arsenal historian Bernard Joy described O'Flanagan as having "the enthusiasm and freshness of an amateur- and the amateur's failing of not taking it seriously enough" in his book Forward Arsenal. (Joy holds the distinction of being the last amateur to represent the English national side). Arsenal secretary Bob Wall quipped that Kevin "Did not want to know anything about tactics. I play football the way I feel it should be played', he would say." So committed was 'The Flying Doctor' to the amateur ideal, that when Arsenal invited him to submit his expense claims, they were shocked that he asked for just 4p. The price of his tube fare from Ruislip to Arsenal.
Kevin harnessed his smorgasbord of sporting talents and applied them collaboratively to his attributes as a winger. He was noted for the speed he honed on the track, the strength he availed on the rugby pitch and, what Bob Wall described as the "strictly non doctorial language" of the impassioned amateur. O'Flanagan finished as Arsenal's top scorer in the reserves in 1945-46 with 11 goals. Yet he still could not commit to football alone. On 19th January 1946 he appeared in a rugby international for an Ireland XV against France. Seven days later, he represented Northern Ireland in a soccer international against Scotland. He was due to appear in a 5 Nations international against England at Landsdowne Road a fortnight later, but was fogbound in London and missed his boat.
O'Flanagan made his first team debut for Arsenal against Blackburn Rovers in September 1946. He went on to appear in 14 league games before Christmas 1946 as well as two F.A. Cup ties in January 1947, scoring three goals overall. With Arsenal bottom of the league by December 1946, manager George Allison retired. Tom Whittaker was appointed and O'Flanagan never played for the first team again, despite being on the books at Arsenal until 1948. He subsequently represented Brentford and Barnet briefly. However, an ankle injury and his medical commitments convinced him to retire from the game in 1949.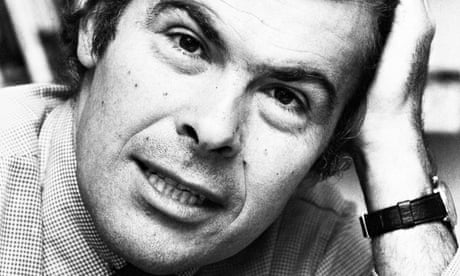 Being such a remarkable all rounder, O'Flanagan's career was far from over. He was appointed to the British Olympic Medical Commission in 1949, before serving as the Doctor to the Irish Olympic team from 1960-76. 'The Flying Doctor' then served on the Olympic Committee drugs panel until his retirement in 1995, whereupon he was made a lifetime member of the IOC. Remarkably, he was rather adept at other sports too. He played golf off of a 12 handicap and apparently could have made a decent fist of being a professional tennis player had a day served him more than 24 hours in which to exhibit his skills!
Though he was not quite committed enough to association football to become an Arsenal legend in the proper sense, a distinguished career on the IOC is probably a more fitting epitaph for Dr. Kevin O'Flanagan given his commitment to amateurism and sporting versatility. In essence, the doctor is probably the last hero of amateurism in Arsenal's history and a felicitous one at that. O'Flanagan has the distinction of having represented both Eire and Northern Ireland in international football.
Both the Irish F.A. and the Irish Free State had jurisdiction over all of Ireland and selected from the North and the South until about 1950. Both associations were impressed enough by Kevin's repertoire of skills to select him. He died in 2006 at the age of 85. He remained unmarried. It's perhaps unsurprising that he could not find time for a wife.
Tell us what you think! If you agree, or have a different view, please leave a comment in the comments section or why not write a response or your own article on YouWrite?

Think you know Arsenal? Test your Arsenal knowledge on our trivia page and see if you can beat the top score.

Don't forget to like us on Facebook, add us to your G+ circle and follow us on Twitter.
Follow us
Follow our podcast
Tags: Kevin O'Flanagan