Three reasons why Arsenal can win the league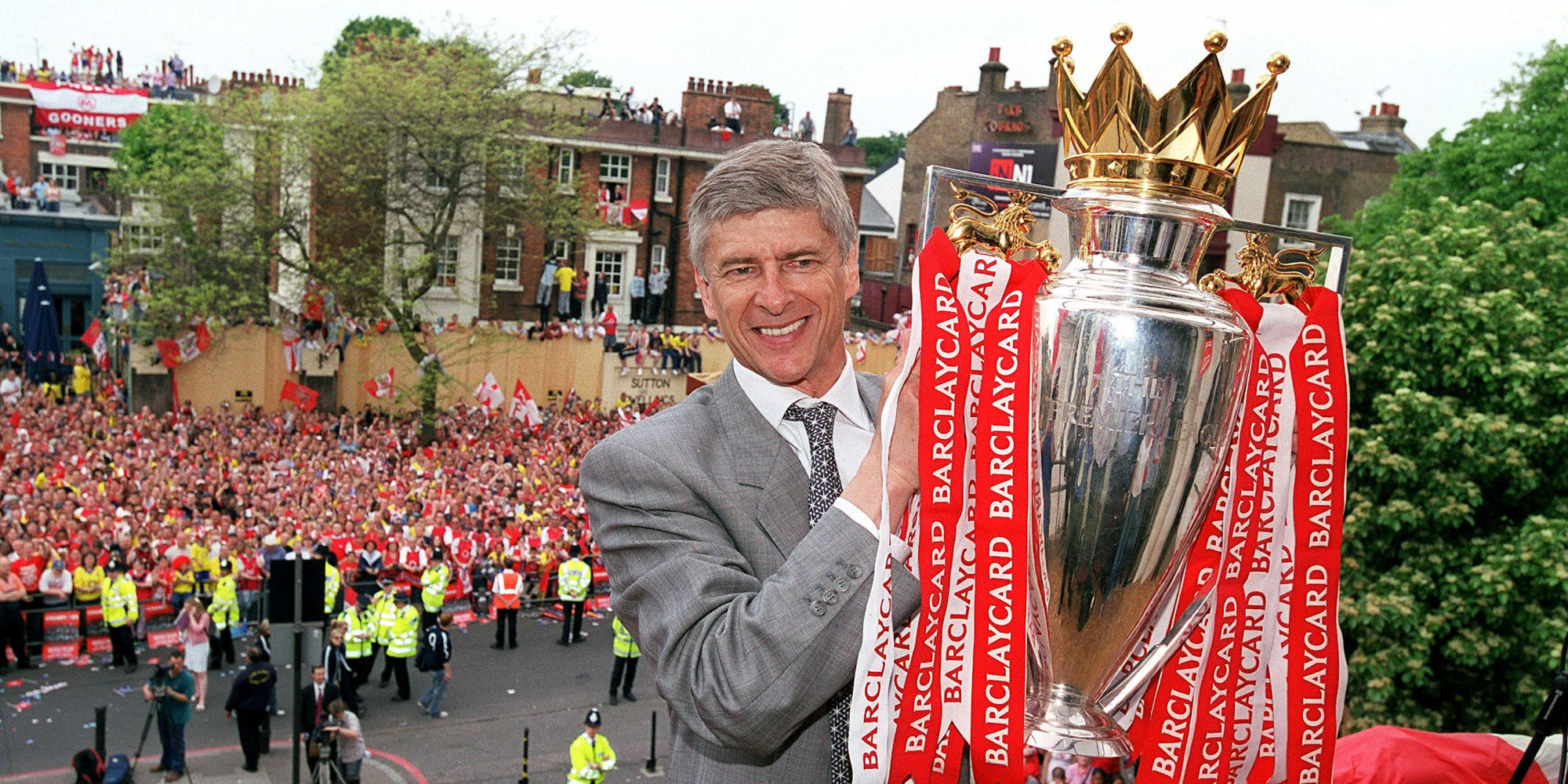 It has been 12 long years since Arsenal last were crowned Champions of England. There have been many false dawns along the way and there was little confidence about this season before the first game and even less after losing 4-3 to Liverpool. However, the Gunners secured a draw against Leicester and got their season back on track with 6 league wins on the bounce. Arsenal now sit in second place on goal difference behind Manchester City and the heady confidence of being title challengers has returned. There are some who melancholically urge caution in getting our hopes up but here are three reasons Arsenal can win the league this year
Squad Depth
Arsenal's depth this season is the best it has been for years with the additions of Shkodran Mustafi, Granit Xhaka and Rob Holding bolstering the squad. After clearing out a few older heads, rickety knees and players in desperate need of minutes we couldn't guarantee them, we brought in top quality signings and now boast one of the best squads in the league with Arsène Wenger left spoilt for choice. If having Santi Cazorla, Francis Coquelin, Granit Xhaka, Mohammed Elneny and Aaron Ramsey all fighting for a place in Arsenal's midfield doesn't emphasises Arsenal's squad depth then being able to loan Jack Wilshere should.
Squad depth is vital for Arsenal as competing in four competitions has stretched Arsenal too thinly in recent years. This season Wenger will have real ablity to rotate - we are already seeing a bit of it - and that givers the Gunners an advantage over Leicester City and Tottenham whose squad depth is not as good and may struggle to last the pace. Arsenal currently have five first team injuries that include: Aaron Ramsey, Oliver Giroud, Per Mertesacker, Danny Welbeck and Chuba Akpom. Previously this would have been a real problem for Arsenal but so far we barely seem to have missed them at all which is testament to our new depth and reason number one why I think Arsenal can win the league this year.
Steel
Historically Arsenal has always had steel in their defence and midfield with previous title winning sides boasting players like Tony Adams, Steve Bould, Patrick Vieira and Emmanuel; Tony Adams, Sol Campbell, Patrick Vieira and Ray Parlour; and Sol Campbell, Kolo Toure, Patrick Vieira and Gilberto Silva. What these sides had in common was steel and leadership. Those players could mix it in with the roughest of them all and come up trumps. Those teams had real leaders, men who could pick the team up when they were down.
Compare those title-winning sides to our nearly and not so nearly sides and it's crystal that Arsenal lacked steel in the defence and midfield. The preference for less physical and more technical players made us easier to target and it seems to have started with Cesc Fabregas who changed Wenger's outlook on midfielders. This season is different; the additions of Shkodran Mustafi and Granit Xhaka have added much-needed steel to the Arsenal midfield and a top quality centre-back to partner Laurent Koscielny. Arsenal's current back five and midfield options is possibly the strongest we've had since we left Highbury.
Ability to grind out results
The hallmark of a title winner is the ability to grind out result, to pick up points on the face of it you really didn't deserve. It's often said that winning when you play badly is a sign of champions. That is something Arsenal have been doing well so far this season. Last minute winners against Southampton and Burnley when not playing well, as well as holding on against Swansea with 10 men suggests that Arsenal have rediscovered this ability. It would be unfair to say that we lost it completely during those barren years but never with the ability to get results in the big games too. Already this season we made Chelsea look ordinary and secured a hard-fought point against PSG in Paris. After being second best to the French champions for 75 minutes Arsenal managed to nick a point and could have won the match late on. Years ago Arsenal would have crumbled after going a goal down and rolled over and taken a beating but despite going 1-0 down inside a minute, the team managed to stay strong and withstand attack after attack before grabbing a crucial equaliser which could ultimately determine who takes top spot in the group.
So Arsenal fans what do you think? Can we finally end the drought and win the league?
http://twitter.com/mattfallonafc Tell us what you think! If you agree, or have a different view, please leave a comment in the comments section or why not write a response or your own article on YouWrite?

Think you know Arsenal? Test your Arsenal knowledge on our trivia page and see if you can beat the top score.

Don't forget to like us on Facebook, add us to your G+ circle and follow us on Twitter.
Follow us
Follow our podcast
Tags: Premier league, Arsenal FC